Some graphic work by MAB-CREATIONS
Quelques créations graphiques de MAB-CREATIONS
Société de navigation LNM S.A.
Horaire 2017 bateau à vapeur « Neuchâtel »
Steamboat « Neuchâtel » 2017 schedule
COMPAS – CONSEIL EN MANAGEMENT STRATEGIQUE: Dossier de présentation.
COMPAS MANAGEMENT SERVICES: Presentation wallet
CUNARD 2017 CALENDAR
45 x 27.5 cm
See more ship drawings by Marc-Antoine Bombail / Voir d'autres dessins de bateaux par Marc-Antoine Bombail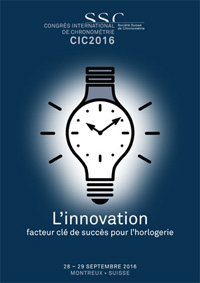 SOCIÉTÉ SUISSE DE CHRONOMÉTRIE (SSC): Visuels Congrès International de Chronométrie, 2015 et 2016.
SWISS SOCIETY OF CHRONOMETRY (SSC): Artwork for International Congress Of Chronometry, 2015 and 2016.
PHILIP MORRIS PRODUCTS S.A.: La Tabatière, 50th anniversary 80-page special issue, September 2014
PHILIP MORRIS PRODUCTS S.A.: La Tabatière, numéro spécial 50e anniversaire, 80 pages, septembre 2014
BATEAU A VAPEUR «NEUCHÂTEL»: Signalétique de bord. Re-création de la police de caractère originale «Escher-Wyss» de 1912.
STEAMBOAT «NEUCHÂTEL»: Onboard signage. Recreation of the original «Escher-Wyss» font from 1912.
TRIVAPOR: Identité visuelle, communication et marchandisage
Voir d'autres créations pour TRIVAPOR
TRIVAPOR: Visual identity, communication and merchandising
Conception graphique du site internet de l'ASPAM (Association pour la Sauvegarde du Patrimoine des Montagnes Neuchâteloises), Suisse (www.aspam.ch)
Réalisation technique: Jaune Cerise, Neuchâtel
PHILIP MORRIS PRODUCTS SA
2010 Retrospective – End of Year book