Some graphic work by MAB-CREATIONS
Quelques créations graphiques de MAB-CREATIONS
JOHN PEARCE – NOCTURNES BLONDES
Album artwork / Graphisme couverture d'album
Composed, arranged and performed by John Pearce (2021)
Composé, arrangé et interprété par John Pearce (2021)
Buy the album at John Pearce's bandcamp
FERRY PUBLICATIONS (UK): Stena Line – The Fleet Book
(96 pages) – Published: November 2020
Written by Miles Cowsill & Marc-Antoine Bombail. Foreword by John Bryant.
Book & cover design, layout, ship illustrations by Marc-Antoine Bombail
Ecrit par Miles Cowsill et Marc-Antoine Bombail. Préface de John Bryant.
Graphisme de couverture et des pages intérieures, maquette, illustrations de bateaux par Marc-Antoine Bombail
See more ship drawings / Voir d'autres dessins de bateaux
NEUCHÂTEL EN HIVER
Carte postale éditée par MAB-CREATIONS
Nouveauté 2020
Disponible chez:
Boutique Wotyoo, rue des Moulins 19, 2000 Neuchâtel
SOCIÉTÉ SUISSE DE CHRONOMÉTRIE (SSC): Visuels pour Congrès Internationaux de Chronométrie et Journées d'études.
SWISS SOCIETY OF CHRONOMETRY (SSC): Artwork for International Congresses Of Chronometry and Study Days.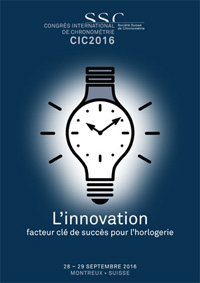 FERRY PUBLICATIONS (UK): Townsend Thoresen – The Fleet Book
Book & cover design, layout, ship illustrations.
Graphisme de couverture et des pages intérieures, maquette, illustrations de bateaux.
BATEAU A VAPEUR «NEUCHÂTEL»: Signalétique de bord. Re-création de la police de caractère originale «Escher-Wyss» de 1912.
STEAMBOAT «NEUCHÂTEL»: Onboard signage. Recreation of the original «Escher-Wyss» font from 1912.
TRIVAPOR: Identité visuelle, communication et marchandisage
TRIVAPOR: Visual identity, communication and merchandising